So, finally, I bought the Mi TV 4 from Flipkart in a flash sale. It's the 4K Smart TV from Xiaomi a lot of folks have been talking about since its launch earlier this year.
I've read a couple of reviews on the products already. I've also watched reviews on YouTube, especially reviews by Technical Gurujee and Geeky Ranjit.
However, I found they left out a couple of things such as DTH picture quality, IR Cable and so on.
So, here's my review.
Xiaomi Mi TV 4 Specifications
Design and Appearance
Screen Size and Resolution
Screen Refresh Rate and Viewing Angle
Processor
RAM and Storage
Connectivity Ports
Sound Quality
Remote Control Device
Interface and Content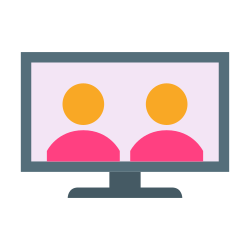 If you've read or watched reviews on this smart TV, chances are you already know the general specs of Mi TV 4.
However, for the uninitiated, I will simply highlight the main specs that you should know about Mi TV 4.
Design and Appearance
MiTV4 has a futuristic design.
What does that mean?
Xiaomi claims, with its 4.9mm ultra-thin panel, the Mi TV 4 is World's thinnest LED TV.
And, it probably is.
So, how thin is a 4.9mm panel?
To put this in perspective, the panel is thinner than most of the thinnest Android smartphones out there.
Only the VIVO X5 Max (4.75mm) and OPPO R5 (4.85mm) are thinner than the Mi TV 4. But then, it's a Smart TV.
When the eKart delivery staff delivered the TV to my apartment, they unboxed it to show me the product was clean and undamaged. The ultra-thin panel doesn't allow any margin of error and they were very careful about handling it.
The ultra-thin design makes the Mi TV 4 a visual delight even when it's turned off, thanks to its aesthetical design and stable pair of legs that hold the panel steadily on the surface.
You still need to be extra careful about handling the TV whether you're unboxing it and moving it around in your room. In fact, Xiaomi has specific instructions on how to hold it. Strangely, the eKart staff didn't know about it.
Screen Size and Resolution
The Mi TV 4 features a breathtaking 55-inch LED screen with 4K resolution (3840 x 2160 pixels) and HDR support.
It sports HDR 10 capabilities and a 10-bit VA panel made by Samsung.
So, what does this really mean?
Let me explain.
If you're planning to buy a 4K TV, you should aim for one that has a larger screen size, preferably 53-inch or larger panel.
This is because watching high definition content on a smaller panel may not give you all the best experience.
The 10-bit VA panel by Samsung means you're getting an amazing deal for the price.
For your information, HDR10 is the standard form of HDR (High Dynamic Range) which essentially means your screen can produce the blackest blacks and whitest whites, bringing out clarity you would only see in real life.
With the Mi TV 4, I'm getting much better and richer visual experience with some HD channels (I'm on Tata Sky HD subscription).
My experience with YouTube, Amazon Prime Video, and Netflix is also pretty exciting.
But the real value of a 4K is visible is when you play some 4K HDR content.
I downloaded some 4K HDR samples from YouTube 4K HDR channel with the help of AceThinker app. When you play 4K HDR content on a 53-inch 4K panel, it's a sight to behold.
However, MiTV4 was unable to play two of the downloaded samples for lack of format support. I'm not sure why this error occurred — I need to speak their tech support to find out.
Update: I shared my concerns with the Twitter team. Please, follow this link to see what they say.
Screen Refresh Rate and Viewing Angle
The Mi TV 4 has a 60Hz screen refresh rate and the panel can be viewed at an angle of 178-degrees.
So, what do these stats mean to a buyer?
Screen Refresh Rate (aka Frame Rate) is how many times a panel refreshes (or changes the image) per second. It's a spec which enables a TV to produce better video in general, especially when you're watching dynamic and action-oriented visuals such as sports and Hollywood action movies.
According to CNet, if a smart TV panel has 60Hz refresh rate, the visual experience should be good enough although having a higher refresh rate is simply a nice-to-have feature.
The point is, as the article says, the refresh rate is perceptible only a trained eye.
In short, the Mi TV 4 has a reasonable refresh rate.
Similarly, the viewing angle is just fine. The point is why would anyone sit at that angle anyway?
Processor
The Mi TV 4 boasts of a 64-bit quad-core Amlogic Cortex-A54 SoC processor, and Mali-T830 graphics processor.
These specs are decent for a 4K smart TV. Perhaps that's why I didn't see any lag while browsing the content on PatchWall.
I haven't played any games on the Mi TV 4 but as per the Digit.in review, the gaming experience was fantastic.
RAM and Storage
The Mi TV 4 has a 2GB RAM and an 8GB built-in storage.
Again, the 2GB RAM should be good enough for general operations on a TV like this. Likewise, 8GB of built-in memory storage offers ample space for any future OS updates and apps you may add from time to time.
Connectivity Ports
The Mi TV 4 hosts a variety of ports which include:
1 Ethernet port
2 USB ports
3 HDMI 2.0 ports
It also supports dual-band (2.4GHz and 5GHz) Wi-Fi 802.11ac and has Bluetooth 4.0 as well. Both work pretty well.
The only problem is the position of these ports.
They are at the back of the panel, which means they're very hard to access if you decide to mount it on your wall. You will need a port extender handy for easy access.
The ports are so close to one another, I couldn't find enough room around the HDMI ports to plug in the Chromecast-1 device. Again, you will need a port extender to get around this issue.
Sound Quality
The Mi TV 4 supports Dolby+DTS Cinema Audio Quality.
However, these specs offer no additional value in terms of sound quality. It's not a downright deal breaker either.
Since the upper panel is very thin, the speakers are located below the panel which is thicker at the base.
As for the sound quality, I watched a couple of movies and the sound was loud and clear.
I'd never rely on a TV's built-in speakers anyway. I'd go for a sound bar (which is becoming a popular TV accessory these days) to amplify the quality of sound.
The Mi TV 4 has AV and S/PDIF connection options. Unfortunately, I don't have a music system compatible with these connection options.
The downside is the Mi TV 4 doesn't support any standard 3.5mm audio jack which could allow users like me to connect their music system via an aux cable. For example, I have a Bose Sound Dock but I've not been able to connect it to my TV.
Someone on Twitter mentioned many folks are facing issues with regards to audio connectivity to their home theatre and soundbar via Bluetooth.
I'm planning to add an external Bluetooth device to it and see how it works. I will update this section once I'm done testing it.
Remote Control Device
The Mi TV 4 comes with a minimalist remote control device that looks awfully similar to that of my Apple TV.
It's sleek and light, helping you navigate the PatchWall interface with ease. However, the TV's remote device doesn't have a mute button, which means you can't put it on mute – you need to use the volume button to decrease the sound.
I got the Mi IR Cable Set-top box (STB) Controller with the TV for free. While the accessory is meant to double up as your DTH remote device, I found it hard to make it work properly.
Update: The IR Cable wasn't working properly. But their service engineer came over and fix a configuration issue. Now, it works seamlessly. Go to the FAQs section of this post to learn how to configure it properly.
Interface and Content
The Mi TV 4 has been advertised as a game changer because of its PatchWall interface and content designed keeping Indian users in mind.
It looks great right out of the box and requires you to connect to your Wi-Fi network for the OS update.
You can see loads of content (worth 500,000+ hours) once you're connected to the Internet. It has a universal search option and personalized recommendations based on your viewing patterns.
I tested the YouTube app (not official) and found a couple of issues:
It has a poor UX, which made browsing videos a hassle
The interface is pretty ordinary
The YouTube videos don't have 4K options and the highest resolution is only 1080p
I haven't used the built-in apps (such as Voot) yet and I'm planning to write a separate review in a few days.
It might sound like I'm nitpicking, but the TV's screensavers don't look as sleek as the ones on my Apple TV.
All in all, the PatchWall UI looks unfinished and can use a couple of updates for improvement.
FAQs about Mi TV 4
Those who have already bought the Mi TV 4 or are planning to buy it, consider the following information about the model.
What's the OS of Mi TV 4?
The Mi TV 4 runs on MIUI TV with a PatchWall interface which is crafted out of Android. The PatchWall looks different from Android TVs from other brands.
It's intuitive and can help you browser content seamlessly.
I'm hoping it will get even better after future updates.
What Streaming Services Does Mi TV 4 Support Right Now?
The Mi TV 4 currently supports Hungama Play and YouTube (through a browser). As explained above, YouTube doesn't have a good UX. The company is expected to roll out updates to bring more content in the future.
Does Mi TV 4 Support Netflix and Amazon Prime Video?
Answer: No, not at the moment. However, I think Mi will release a software update in the near future, which will hopefully bring these popular apps to its PatchWall interface.
I haven't tested it myself yet, but according to iGyaan, Netflix or Google Play store didn't work via sideloading.
They also warned that sideloading apps like Google Play store may also break the functionality of the TV. So, be careful!
Why Isn't the IR Cable Working Properly?
During the TV installation and settings configuration, ask the service engineer to check if the IR Cable is working properly.
If this doesn't work properly, change the settings of the DTH remote on your TV.
Does PatchWall Support All Set Top Boxes?
Mi TV is compatible with about 3500 DTH and set-top box service providers in India. When the DTH box is integrated, the channels and the content available on those channels are seamlessly integrated into the OS. You might want to get in touch with your DTH service provider to learn if their STB is supported by Mi TV. Here's a thread on Twitter to learn more.
Why Can't My MiTV Play YouTube 4K Videos?
Xiaomi India promotes its MiTV's on the basis of 4K UHD (Ultra High-Def) content. However, the truth is the 55-inch MiTV4 doesn't automatically display your standard content in 4K quality. Here's how to stream YouTube 4K videos on your MiTV.
Some Xiaomi Mi TV Tips and Tricks to Get the Most Out of it
MiTV4 is an awesome device. However, to get the most out of it, you should know how to unlock the hidden features of the TV. Here are some tips and tricks to use the MiTV like a pro.
Use Your Phone as a Remote
The Mi TV 4 comes with a Bluetooth-enabled remote control device already. However, I've found two major issues with it.
1st Problem: It doesn't have a MUTE button.
2nd Problem: A handful of buttons hamper browsing experience.
3rd Problem: To control DTH channels, it depends on IR blaster.
The good news is the Mi Remote Controller app on Google Play Store can help you get rid of these problems.
Take Screenshots on Android TV
The Mi Remote Controller app also has a feature to let you take a screenshot of your TV screen, which is a fun way to share great TV moments with your friends on social media.
Sideload a Third Party App Store
The MiTV doesn't currently have any app store; it has a limited number of apps to choose from.
That's right — currently, it doesn't have popular apps like Netflix or VLC player.
Therefore, if you want to install any third-party apps, you can the common technique — sideload a third-party app store.
My choice is Aptoide TV.
However, before you download the Aptoide TV apk and sideload it, you should complete this one important step — enable the 'Allow unknown sources' setting on your MiTV.
It's located right here: Settings > Security
Once you've done that, simply sideload the Aptoide TV apk and install it.
Go to the apps section of your MiTV, click open the Aptoide TV app and download the popular apps of your choice.
Note: Since Aptoide app is not an official method, you may experience minor issues. But the benefits sure surpass these small issues.
Cast Your Phone Screen with LocalCast
The Mi TV doesn't have Chromecast built-in support, which is a real bummer!
While it ships with the Miracast app, it doesn't offer the same freedom as does the Chromecast built-in service.
If you want to cast your phone's content to your Mi TV screen, download the LocalCast for Chromecast app from Google Play Store.
Be sure to enable the DLNA service on the Mi TV by navigating to Settings > Security and then turn on the DLNA service toggle.
On your Android device, launch the LocalCast for Chromecast app, open the Discovery options and enable the option for DLNA Renderers.
Once you've done that, it will start searching for the active devices. Choose your Mi TV and you're done!
Now, play any video on your Android device to cast it directly to your Mi TV screen.
Final Thoughts
Just one thing to keep in mind — Netflix doesn't offer 4K support for Mi TV 4 yet. I watched a couple of movies on Netflix as well as Prime Video using Apple TV, and I found the picture quality on Netflix is very rich. So, as of now, the only way to watch 4K content on Mi TV 4 is to connect a device that provides 4K input, e.g, STB, Apple TV 4K, Chromecast 4K and so on. Additionally, you can download 4K movies and play them via the USB port.
Have you bought the Mi TV 4 yet? What's your take on it?
Please, let me know if you want me to review any particular feature on the TV.