If you're an expectant mom/dad and approaching a c-section, it's important to gather as much information on the process as possible.
In this guide, I will share my experience at Kalinga Hospital, Bhubaneswar.
As per my experience, the three key aspects of a C-section are:
#1 — Info on C-section Delivery at Kalinga Hospital
#2 — Info on Admission into/Discharge from Hospital
#3 — Info on Aftercare of Convalescent Mom and Nursing the Newborn
Info on C-section Delivery at Kalinga Hospital
Things You Need to Know:
How Much C-section Costs in Kalinga Hospital
Process of C-section in Kalinga Hospital
How Much C-section Costs in Kalinga Hospital
The cost of C-section can vary from case to case; however, a c-section at Kalinga Hospital comes at around Rs. 50,000 including the room charges (standard single AC room). Ideally, they discharge a patient in about 4-5 days. However, some patients may need to stay longer if their case is unique.
Please, note that the overall cost of c-section can go lower than the given estimate (i.e, Rs. 50,000) if you opt for a general non-AC bed in a shared ward. Likewise, if you choose to stay in a Deluxe Room or Super Deluxe Suite or Executive Suite, the estimated cost could go upward of Rs. 70,000-90,000. Of course, if you have health insurance, a large chunk of that cost will be borne by the insurance company.
Please, get in touch with your insurance company or HR department for an educated estimate.
For a clearer picture, you want to contact the admission desk at Kalinga Hospital as well.
Process of C-section in Kalinga Hospital
If you're opting for cash transaction, you simply need to deposit a certain amount at the time of admission. You may use cash, debit or credit card as per your convenience.
However, if you have insurance, you need to submit your insurance card and other supporting documents at the insurance section of the hospital well in advance, preferably one or two days before the due date.
It usually takes a couple of hours for the insurance company to approve your case. Once the hospital's insurance staff gets a clearance from your insurance company, you're good to go.
The process typically comprises the following steps
Step #1: When your insurance company approves your case, you get an SMS alert informing the status of your case.
Step #2: Choose your date and time of c-section procedure judiciously. For example, the insurance department opens at around 10 am. If your c-section is due early in the morning (say 9 am) and you're asked to coordinate with your insurance staff, you may run into unwanted stress and unnecessary delay. The fact is the nursing department wants a proper clearance from insurance staff before sending the patient to the operation theatre. If you choose to get it done in the afternoon, you may not face any such issues though.
Step #3: On the due date, you need to visit the hospital, take admission and ask the insurance staff to coordinate with the nursing staff. Even if your case is insured, there are certain aspects that are not usually covered. The admission desk will ask you to pay Rs. 2,000 (refundable conditionally) and sign the consent documents and complete some paperwork.
Step #4: The patient needn't wait while you complete the paperwork. A staff member will escort the patient to the labor room where she'll undergo a few tests. It usually takes about an hour or so.
Step #5: Once, the tests are over, you will be escorted to your assigned room (based on your prior choice of room) where the staff will prepare you for the c-section procedure.
Step #6: Once the patient is ready for the procedure, she will sign some documents and approach the operation theatre for the C-section.
Info on Admission into/Discharge from Hospital
Things You Need to Know:
Choosing the Right Room Type at Kalinga Hospital
Rules for Visitors and Attendant
Getting Discharged from Hospital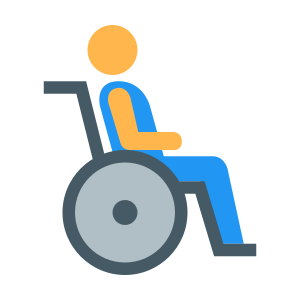 Choosing the Right Room at Kalinga Hospital
The stay of a convalescent mother at the hospital helps her a great deal in dealing with the inevitable challenges of post delivery. Choose the most appropriate room you can afford, to ensure a comfortable (often less challenging) path to recovery.
There are as many as 13 room types in Kalinga Hospital, of which 10 rooms are applicable to a patient. (Please, see the image below)
Starting from General Ward (Non-AC) to Executive Suite, you can select any of the 10 room types available, based on your budget and other preferences. However, there are a few things you need to consider.
#1 — The least expensive room type (General Ward Non-AC) may not offer the "privacy or dedicated care" you're aspiring for. However, the most expensive room type (Executive Suite) may not necessarily offer you the best of everything either.
#2 — While choosing the room type, please, consider the location (proximity) of the room type from the labor room, OT or main entrance. For example, the Deluxe Room, Super Deluxe Room, and Executive Suite are located farther from the entrance than the Single Room (AC). Likewise, the difference between the Deluxe Room and Super Deluxe Room types may not be significant. However, you can always visit the rooms and analyze their costs/benefits before you choose them.
#3 — If you choose a single AC room type, you stay pretty close to the labor room and get easy access to the nursing staff. However, these rooms may not be as flashy (or even well ventilated) as the more expensive options. Single AC room types are also located on the ground floor, meaning less commuting for the attendant, doctors and visitors alike.
#4— Please, keep in mind that with higher room tariffs, the overall costs of your procedure could also go up. This might sound a little strange but you want to clarify this from the account section. You can also ask your doctor/consultant for some advice to get a realistic assessment.
Rules for Visitors and Attendant
Upon your admission, the admission desk will issue two types of cards — a yellow card for the attendant and two white cards for the visitors.
Understandably, the yellow card allows the attendant round-the-clock entry while the visitors' cards offer entry for limited hours (between 5 pm to 7 pm).
This essentially means you're not supposed to have a lot of visitors see you throughout the day. It's important for the convalescent mother to take rest and fully recover so she can nurse the baby properly.
Similarly, the security staff may not allow visitors or attendant to carry any food items from outside.
While you can certainly bend these rules a little bit, you're better off not trying to do so. According to the doctor, newborns are more likely to catch infections when exposed to random visitors indiscriminately. Break the rules at your own peril.
Ask the visitors to sanitize their hands before touching the newborn although most visitors would simply see the baby from the distance.
Getting Discharged from Hospital
In most cases, the newborn and mother both get discharged from the hospital about four days after the C-section. However, there are exceptions depending on the particular case and doctor's advice.
Some mothers tend to recover faster than others. The nursing staff will, however, assist you to sit and walk around from the second day onward while the doctor will do the wound dressing on the third or fourth day.
It's important that you should make efforts to sit and walk around the room even if it may feel a bit painful. However, you needn't exert undue pressure on your wounds. Simply, follow the advice of your doctor and nursing staff.
Please, remember your discharge from the hospital depends on the clearance from your consultant as well as your pediatrician. You need to speak to them directly if you have any questions.
Once the doctor has given a green signal, the billing department will ask you to pay the amount that is due before your discharge. Once you have cleared the dues, they will escort you to the exit gate.
Info on Aftercare of Convalescent Mom and Nursing the Newborn
Things You Need to Know:
Newborn Essentials You Should Carry
Nursing the Newborn
Right Room Temperature for the Newborn
Newborn Essentials You Should Carry
Make a list of things you will need during and after the delivery. There are items that are too obvious to miss while there are some that you would regret not carrying with you. Here is a list of things you will need for your newborn.
Swaddle Blankets/Gloves/Socks/Napkins/Coconut Oil
Tissues/Towels/Cotton/Powder/Water-Resistant Sheet
Feeding Bottles/Flask/Feeding Pillow
Formula Milk/Small Bowl/Small Spoon
Nursing the Newborn
Mother's milk is best for the newborn. This is probably something we've heard umpteen times since kindergarten. However, this slogan appears simplistic to a convalescent mother who's struggling to get her newborn to latch on to the breasts, let alone feed her baby properly.
Newborns struggling to latch on to their mother's breast is an increasingly common scenario these days. Fortunately, there are enough resources to help you with that.
Despite your best efforts, if you're unable to get your newborn to latch on, offering him/her formula milk is a healthy alternative often recommended by pediatricians around the world.
There are two different ways to feed formula milk to your baby — spoon feeding and bottle feeding, both of which have their benefits. Personally, I've seen bottle-feeding being a smooth process. That's exactly why you should carry a few feeding bottles with you.
Right Room Temperature for the Newborn
It's important to ensure the ideal room temperature for your newborn to make them feel comfortable. The doctor may ask you to completely turn off the AC or turn the fan speed down. However, in reality, it really depends on the weather and the particular behavior of your newborn. For example, we were asked to turn off the AC completely while it was the peak of summer. After a week or two, we realized it was actually making the baby feel uncomfortable. After consulting the pediatrician again, we ran the AC at 26-28 degrees.
Disclaimer
: This guide is simply informative in nature and it may contain factual inaccuracies. It is based on my personal experience only. I'm not a healthcare expert and I don't claim the information in this guide to be definitive. You should meet a doctor and/or conduct your own research before making any decision whatsoever. Should you have any questions, please, leave a comment below or get in touch with me via the
contact us form
.